Journal Information
Current Issue: 2022، Volume 9، Number 4
Online ISSN:

2716-9669

Chairman:

Dr. Saeed Reza Ghanbarizadeh

Editors-in-Chief:

Dr. Hassan Azhdari-Zarmehri, Dr. Hossein Ranjbar

Publisher:

Torbat Heydariyeh University of Medical Sciences
Newsletter subscription
Enter your email address to have site news and announcements delivered directly to your inbox.
Site Statistics
Registered users: 1220 users
Online users: 1 users
Guest users: 159 users
All visits: 5634858 visits
Visits in 24 Hours: 9579 visits
Total articles: 1009 articles
Published articles: 294 articles
Copyright Policy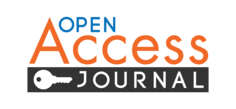 This work is licensed under a Creative Commons Attribution 4.0 International License. All articles are available under the Creative Commons by Non Commercial License.